electronic evening 2022
2022.Aug27(SAT)
Hearing sounds, floating scent, taste of sweets and tea, and heat and coolness of the end of summer....
We present "electronic evening2022" at Honenin-temple in KYOTO. In this year,we have more focus on the ability of "tea ceremony by sound",and featuring tea ceremony by the tea master Fukutaro Nakayama.



Live act:
ironomi
Yukikihiko Yotsukura
Masahiko takeda+Kohsetsu Imanishi

motion graphics and installation:OTOGRAPH
Sagar Patel
SPEKTRA

teamaster:Fukutaro Nakayama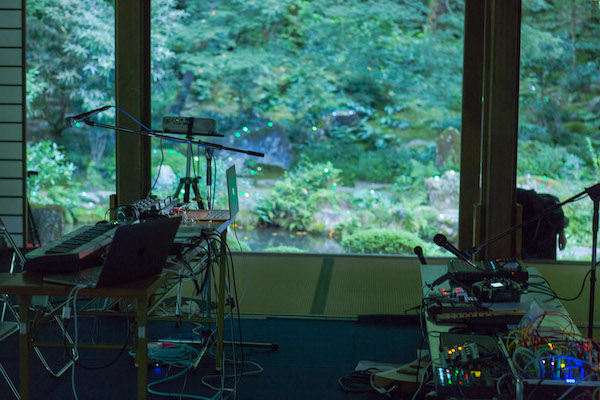 As online ticket, we send you the tea box including tea confectionery of Hosen,and green tea of the oldest tea shop in Kyoto Tsuen, inscense of lisn,and Japanese traditional candle of Daiyo. You can enjoy same situation at the electronic evening on Honen-in temple. And as first trial in this year, we prepare LITE package of the box too.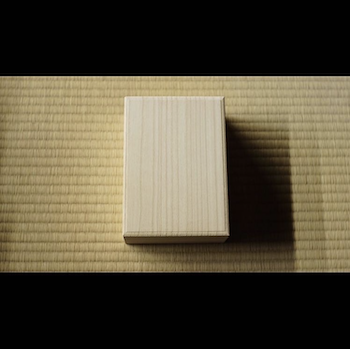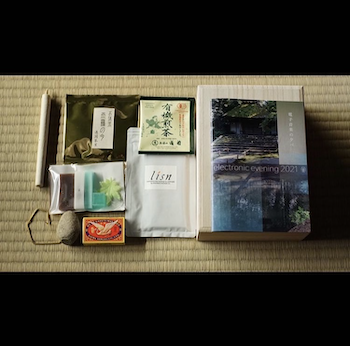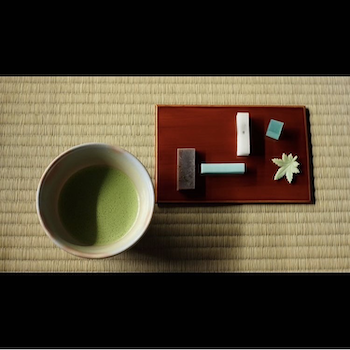 ■2022.Aug.27(Sat)
electronic evening 2022

2022.Aug.27(Sat) 18:00-20:30
Honenin temple Kyoto

advance:¥5,000
online tea box:¥4,000(with)
online tea box LITE:¥2,000(with)

Live:

Masahiko Takeda
Yukihiko Yotsukura

motion graphics and installation :OTOGRAPH
Sagar Patel
SPEKTRA

teamaster:Fukutaro Nakayama



online tea box including:--------------------------------
・
・confectionery by Hosen
・5g package Macha/greentea by Tsuen
・5 insence by lisn
・1 Japanese traditional candle by Daiyo
・20P B6 panflet
・