soma hayato"Soft Delusion" tour 2016








soma hayato "Soft Delusion"tour2016

At TOKYO,6/11(Sat)solfa "Paradigm",6/22(wed)TIMEOUT CAFE(Liquid Loom 2F)"Different Directions (:D)"


and at NAGANO,6/26(Sun)at ononbar,Rinsenkaku B1 as known as main venue of "Shibukyo".
and in addition to,
at7/2(Sat),soma hayato play on Space Orbit.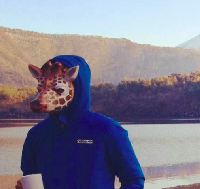 SOMA Hayato
In2015,he played at ryoondo-tea's "electronic evening 2015" at Honen-in temple,KYOTO. In 2016,He composed the two sound tracks for the stories of SIONE(ceramic brand in KYOTO) HARE series and KYO-YASAI series,and played the role in charge as one of the composing team of ryoondo-tea.
soma hayato"Soft Delusion"tour 2016

TOKYO
6.11 Sat open 15:00-20:30 -
Nakameguro solfa
"paradigm"
DOOR¥2000/1d (w/f¥1500/1d)

LIVE
soma hayato(ryoondo-tea)
fryadlus(kaico)
Kazuki Muraoka(Adapt Records)
Megumu Otani
Paina
TOKYO POST IT
五月のこだま

DJ
cpp
G.E.N(comedor/opposite)
jr.S aka erectroboy Z
Task
noT worLd

6.22 Wed open/start 18:00 -
Ebisu TIMEOUT CAFE(Liquid Loom 2F)
"Different Directions(:D)"
Different Directions Facebook page

Shibu-ONSEN,NAGANO
6.26 Sun open/start 18:00 -
ononbar, Rinsenkaku B1
Shibu-Onsen hotsprings,NAGANO
LIVE
Yoshihiro Sawasaki
soma hayato(ryoondo-tea)
DJ
ryoondo-tea+Shibu onset all stars
Gold Relax




7.2 Sat open/start:17:00
Sangen-chyaya Space Orbit
INU NEKO PANDA
¥2,000(/1d)

soma hayato(ryoondo-tea)
Hegira Moya
Khaki
DJ Housay

03-3411-3810
bar-orbit.com